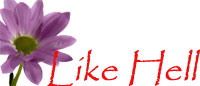 Title:  Like Hell (Warrior Night)
Genre: Drama/Genre
When you've gained it all but lost everything worth having.
Our team of Vampires have found a way to live under the radar of humanity by working as mercenaries for the worlds governments when all other options fail.  Their broken morality leads them in ways most people can't understand.  There is no good and evil but instead a dark version of what is right, at the time and in the circumstance.
These "people" are not flouncy ridiculous shadows of humanity that leech off the bottom as they strive to take over the world or struggle to barely survive.
Let's stomp loudly down the back alleyway of life as they explore what humanity means, what it means to lose it, and how messy living can be.
When a mission goes violently wrong it becomes suddenly evident that other forces are at work and they are definitely against the interests of our crew.

Christopher Lee Gordon
778-899-6984
cgordon@myth-peddlers.com